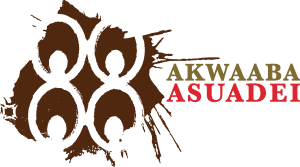 Akwaaba Asuadei, which means 'Welcome to Asuadei', is an organization that occupies itself since 2010 with the development of the "Willy-Taylor Academy", a school in Asuadei, central Ghana where students from pre-school to third Junior High form 3 are welcome. Together with Emelia, the director, and her local team, we try to take the school to a higher level. We always work from the idea of ​​empowerment and self-reliance.
The project was started by Joke Jaspers, who worked as a volunteer at the school for six months in 2010. On site she immediately saw and felt that more could be done for these students. For example, there was a need for new buildings, water supply and electricity. Some students also needed help paying their school fees. Since September 2014 we joined A.M.I.E. vzw, a bilingual Belgian non-profit organization that is completely selflessly committed to the well-being of underprivileged children all over the world.
Our mission
Quality education for the lowest possible price and this for all students in our neighbourhood.

– Good budget management
– Parents also contribute
– Teachers under the guidance of a certified head master
– Individual scholarships
– Group scholarships
– Contribution to the registration fees for the state examination
– Support in the purchase of textbooks, teaching materials, …
– …
Our vision
They do it, we support.
– In the long term we want to develop an independent, self-supporting school. More information about this can be found on the page "self-reliance" on our website.
– In the short term, however, they still need support in terms of infrastructure and management. More information about this can be found on the "projects" page.
Akwaaba Asuadei especially wants to give them the strength to realize this project themselves and will also encourage them to involve the local authorities in this (Office of Education, mayor and city council, council of private schools,…)