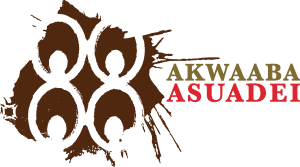 My name is Joke Jaspers. After obtaining my master's degree, I first wanted to do something new, something exciting before opening myself up to serious life. I searched and found volunteer work in Africa. On November 3th, 2010 I left for Ghana for six months. I was supposed to go to an orphanage near the coast, but I ended up in a school in Esaase, a small village near Kumasi in central Ghana.
Mr. Boateng, my host father, however, asked me if I wanted to teach in another school. His daughter, Emelia, had opened a new school in Asuadei three weeks ago and they needed help there. Initially I started as a 1st grade teacher and when we found a local teacher for each class, I became the gymnastics teacher and care teacher. During those six months I had already decided that I wanted to continue supporting this project. Emelia and her family were like my family and my heart stayed in Asuadei once and for all. I promised them my lifelong support. Akwaaba Asuadei was born.
In November 2013, Kim Van Genechten joined me on my annual trip to Asuadei. She was already interested in the project and gave the school all the support she could. However, she had to see it for herself first. After a few days of adjustments, she grew to love the people and the land equally. She suggested that she would join the organization, and I gladly accepted.
In September 2014, we decided to join forces with A.M.I.E., a Belgian non-profit organization dedicated to the well-being of children. By working together we were able to take our project to the next level. Be sure to take a look at their website http://www.amie-be.org/.
Of course we are assisted by a lot of volunteers who always give the best of themselves at our activities. We are very grateful to them, because without them our operation would not be what it is today!